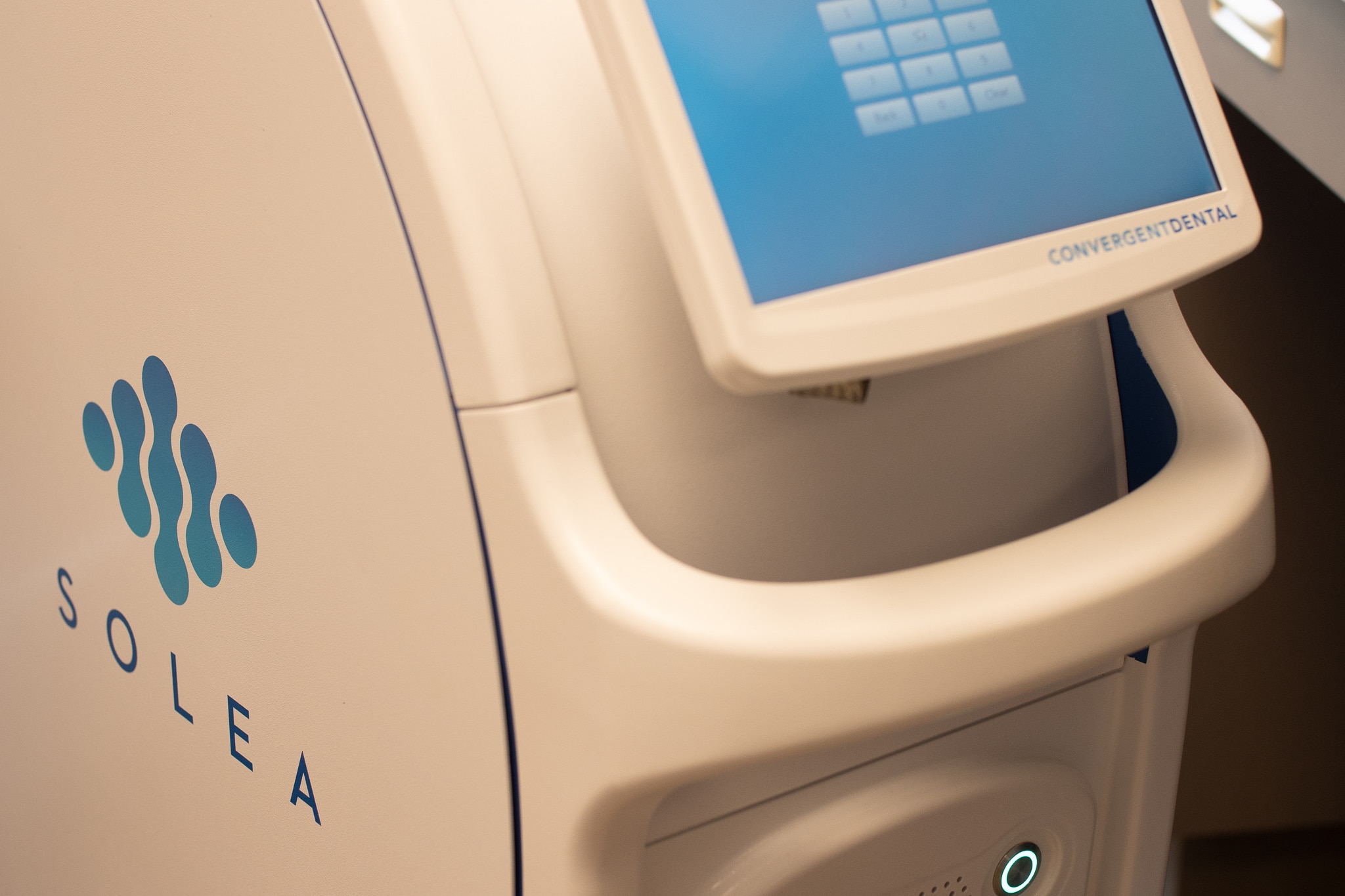 Solea Laser
The Solea dental laser replaces the dental drill for most dental procedures. The dental laser offers a significant set of advantages over a dental drill. The dental laser is a pain-free option for patients. Because of the way the laser works, no shots are needed!
Solea is a CO2 laser, the first of its kind approved by the FDA for hard, soft and osseous tissue procedures. The laser's unique design and precision controls mean that soft tissue procedures have virtually no bleeding. The Solea laser can be used to repair decayed teeth, replace old or broken fillings, and even bond small cracks. Because there's no need to wait for an anesthetic, dental procedures can often be done on the same day the problems are found. We can use the Solea laser on enamel, dentin, bone and gum tissue, with no pain or bleeding!
With Solea laser treatment, you can return to your daily activities immediately, with no pain, no swelling, no numbness, and no discomfort. Solea laser procedures will change the way you think about dentistry. Because you can feel your bite after a filling, you won't need to schedule a return visit for adjustments, either. The Solea laser is also safe for pediatric patients. Painless dentistry means that children never develop anxiety about visiting the dentist!
If you have questions about our technology, please call us at (509) 946-9313 to set up a consultation. Truly pain-free dental care is at Viewpoint Dentistry!